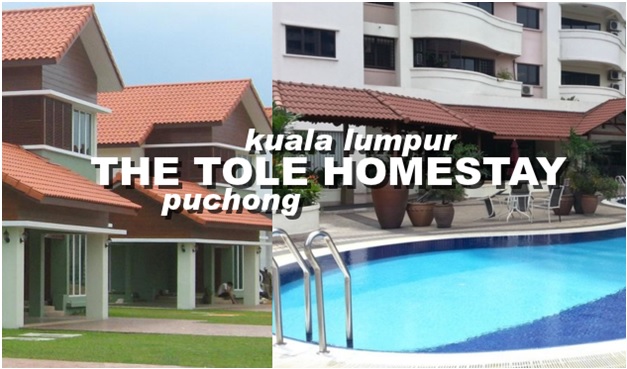 Whenever we seek treatment, we often think of the distance to the treatment site. With The Tole Acupuncture, you no longer need to worry. This is because we provide home stay at a very reasonable price. The home stay is very comfortable for both the patient and the people who will be staying with them. With regard to the home stay, you can choose from two different locations.
.
Puchong
The first location is located in Puchong, Selangor. This home stay is from a bungalow type and you can choose from different type of room at your convenience. For the treatment, you do not have to worry about going far because doctors will come and do the treatment at your home stay. Below are the details of our home stay in Puchong.
Room: 
18 Rooms(Each room can accommodate 4 people except Executive Room which can accommodate 3 people)
Facilities:
Swimming pool
Park
Jogging Track
Additional Services:
Package Price: (Weekly) 
Premier Room – RM5,800
Deluxe Room – RM5,600
Superior Room – RM5,400
Executive Room – RM5,200
The above prices include a variety of therapies, herbal medicines and special foods for patients. Foods for guardians or other individuals other than patients are excluded.
.
Kuala Lumpur
The second home stay location is located in the Federal Territory of Kuala Lumpur. This Home stay is from a Condo type. For those of you who prefer to enjoy the high scenery or more comfortable to stay in the condo, you can choose to stay here. To get treatment you can go to the The Tole Acupuncture Treatment Center located at Menara KH (Promet).
You only need 5 to 8 minutes on foot. Below are the details of our home stay in Kuala Lumpur / KL.
Room:
3 Rooms
Facilities:
Swimming pool
Gymnasium
Squash Court
Tennis Court
Playground
Package Price: (Weekly)
Large Size Room (Includes bathroom inside) – RM1,138
Medium Room (Outside bathroom) – RM813
Small Room (Outside bathroom) – RM610
**For those who want to rent a whole condo unit, the price is only RM2,561.**
For more information and latest price regarding The Tole Homestay, you can contact us by whatsapp at 012-7688284 or you can also call us at 03-21418370 / 03-21451671.